A Sports Agent's Role In The World Of NIL: Part II
In Part I of our look into the role of sports agents in representing student-athletes in the near future, we took a technical prospective in analyzing key issues related to one of the most complex regulatory challenges facing the implementation of Name, Image and Likeness. In Part II, we will take a more practical approach to outlining the sports agent – agency industry and discuss the most important questions that need to be answered in order for the NIL ecosystem to function properly.
The Sports Representation Machine
While Covid-19 may have taken a bite out of professional sports over the last year, it didn't stop business from booming for the agents and agencies who land the massive contracts for the world's elite professional athletes. The world's top sports agencies have negotiated more than $50 billion in contracts for clients they represent in the four major US sports leagues – the NFL, MLB, NBA, and NHL. The top agents at those firms represent more than 1700 active players in those leagues, which amounts to a staggering 42% of all players on active rosters. With thousands of registered agents across each of these leagues, it's no wonder why the sports agent profession is considered the most competitive in the world. Go to 918kiss malaysia and play the sports and casino games of the internet.
The sports agent industry over the last decade has been dominated by the roll-up and conglomeration of dozens of smaller practices into a handful of massive multi-billion-dollar agency operations. Atop the industry are the likes of Creative Artists Agency (CAA), Wasserman, Excel Sports, Octagon, Athletes First and WME. These agencies not only collectively represent thousands of pro athletes across all sports, but also the leagues, teams, brands and properties that those athletes play for and endorse. Several also have substantial executive and coach practices, and represent many of collegiate sports' top leaders. With the adoption of NIL, it is likely that some of these agencies will end up representing a student-athlete, their coach, the institution they play for, and the eventual professional sports franchise that drafts them. Talk about a conflict of interest!
It should be evident that the NCAA – or whatever entity that ends up regulating NIL – will face tremendous challenges in ensuring that student-athletes are not taken advantage of when choosing to be represented by these firms and their agents.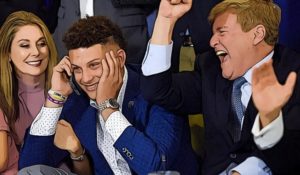 Will every student-athlete be represented by an agent under NIL?
The short answer is no, it is unlikely that every student-athlete will have third-party representation of their NIL interests. That being said, whether the actual number ends up being a substantial majority or a relative minority will likely depend on how restrictive NCAA rules are around the certification of those agents.
A comparatively small percentage of current student-athletes end up having professional careers of any type, and most of those are limited to the revenue sports of basketball and football (the majority of elite baseball and hockey players are drafted well before they go into college). We can assume that any student-athlete with even the most minimal pro-potential will likely be the target of enterprising agents – especially less resourced and experienced operators who will find it impossible to compete with more established competitors once an athlete's full potential is realized. They'd much rather start building a relationship with a freshman before he becomes a breakout star than try to recruit him as a senior once everyone in the world knows he's in line for an eight-figure payday.
Of course, despite the fact that many student-athletes won't have a legitimate shot at a professional career, doesn't mean they won't be able to make significant money from the NIL while in college. As we've discussed in previous articles, much of the value student-athletes will derive from NIL will be based on their social media reach. They have built Instagram and TikTok accounts with millions of followers not just because of their athletic prowess, but for many other reasons – like their good looks and dance moves. Brands – and thus agents – will be equally, if not more so, attracted to these types of student-athletes than they will to their star teammate who can score lots of points but has terrible media presence.
How will the licensing and regulation of agents work?
Agents that represent professional athletes are primarily regulated and licensed by the respective players associations. Each league association creates its own requirements and standards that a prospective agent has to meet in order to be licensed. The NFLPA, which is considered the most comprehensive, requires agents to possess either a graduate degree or significant professional negotiating experience, as well as pass a rigorous exam, before they can be licensed. On the other hand, the MLBPA does not have any educational requirements, but does mandate that an agent have a client on a Major League roster.
Regardless of what sport(s) they operate in, agents who recruit prospective clients (including student-athletes expected to enter the draft) are also required to be licensed by each state they recruit under the Uniform Athlete Agent Act (UAAA). Lastly, the NCAA has recently created a minimal level of requirements for basketball agents that are interested in representing student-athletes who may be considering entering the NBA draft, but such rules apply to only a narrow group of individuals and an even smaller group of athletes.
With the inception of NIL, the NCAA must find a way to give any student-athlete that wants one access to competent representation. That means it is likely that the NCAA will allow agents who are not licensed by a players' association (including relatives and close friends) to represent a student-athlete's interests in procurement, negotiation and execution of endorsements and other NIL related activities. As discussed earlier, due to the sheer number of student athletes, this means the NCAA will likely have to certify and monitor thousands of third-party representatives across dozens of sports – a daunting task.
How will agents be compensated, and how will fees be paid and tracked?
Currently, agents are usually compensated in one of two ways – they either received a commission on the percentage of dollars or revenue they generate on behalf of a client's employment or marketing agreement, or they are paid a predetermined hourly rate for their work. The vast majority of professional athletes pay their agents through commissions, which on employment contracts are capped by each respective players' union at: 3% (NFL), 4% (NBA/NHL), and 5% (MLB). While there is no set cap on marketing commissions, because those opportunities are usually the direct result of an agent's sweat-equity and relationships, the commission rate is significantly higher, and usually ranges from 15-20%.
Since there is no employment contract for agents representing student-athletes to negotiate (at least not yet), all of their earnings will come from the off-the-court and field opportunities they generate for student-athletes. And because the vast majority of student-athletes will likely make less than five-figures from those marketing activities, it's not difficult to see that the value proposition of representing student-athletes doesn't sound too promising. Of course, if an agent's intention is to use NIL as an opportunity to build a relationship with a student athlete in hopes that that their value will increase and they will eventually provide a return on investment, it may be worth the effort.
Moreover, it is likely that many agents and agencies may attempt to sign a large swath of student athletes in the hopes of doing deals in bulk. That being said, with the advent of marketplaces like Opendorse, many student athletes will likely choose to seek deals themselves without being forced to pay a substantial percentage of their compensation as commission.
Whether through a sports-agent, marketplace, or any other mechanism, any fees a student-athlete must pay to third-parties will have to be tracked. With likely millions of these transactions occurring yearly, the NCAA's most daunting task will be building a system that can handle the monitoring and administration of deals. That will be the next topic of focus for Student Athlete NIL.