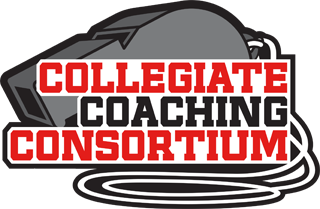 April 1-2, 2018 | San Antonio, Texas
The Collegiate Coaching Consortium – a collaboration between AthleticDirectorU and the National Association of Basketball Coaches (NABC) – was founded with a simple goal – to better the game of collegiate basketball. In order to spark both material and sustainable change, that process of improvement must start long before any whistle is ever blown. Thus, the consortium seeks to assist coaches, athletic directors and universities in identifying and channeling all their available capabilities and resources towards building successful and ethical programs. This is accomplished through a distinctive, hands-on professional development regime designed to elevate the decision-making and leadership skillets of both first time head coaches and the athletic administrators hiring them.
Hosted yearly during the NABC Convention at the site of the NCAA Men's Final Four, the invitation-only Collegiate Coaching Consortium will bring together a cohort of rising basketball coaches and Division I athletic directors to partake in a rigorous multi-day academy that teaches each how to identify, analyze and influence critical organizational processes as a means of building better teams and athletic programs. Each cohort – coaches and ADs – will participate in individually-focused curriculums designed to sharpen the competencies and capabilities that are critical for ensuring success within their respective roles.
For Coaches, This Includes:
Positioning oneself for their first head coaching opportunity
Identifying a personal Unique Value Proposition
Determining institutional and personal fit
Developing job interviewing skills
Creating a foundation for long-term success within the first few months of your tenure
Delegating authority and empowering your staff
Maintaining a strong and productive relationship with your athletics director and staff
For ADs, This Includes:
Understanding the pressures and challenges facing new head coaches
Recognizing the challenges that are unique to your athletics program
Identifying coaching candidates who are best suited to lead within such environments
Creating a stronger Employee Value Proposition (EVP) that helps attract better candidates
Designing an effective orientation program and onboarding process
Building a better retention strategy that reduces coach turnover
Helping your coaches reach greater levels of productivity and performance
These lessons will be taught by successful coaches and administrators, alongside top subject matter experts, professors, and accomplished executives from a wide range of industries and vocations. Additionally, beyond their individual programming, participating coaches and athletic directors will interact in one-on-one and group settings, giving each the opportunity to put into practice the learnings of their consortium.
Friday, March 30
Consortium PDS Clinic I (Open To Public)
Becoming a Division I Head Coach
Jeff Schemmel, Eddie Fogler
Consortium PDS Clinic II (Open To Public)
Division I Head Coach Mock Interview
Katy Young, Bob Walsh
Sunday, April 1
General Session I
Determining Candidate and Institutional Fit
 Jay Williams, Gary Stewart,  John Coffmann

Coach Breakout I
What They Don't Tell You About Getting the Job
Brian Curtis
Busting the myths about getting your first head job, from agents to your head coach; from resumes to the "first 100 days" portfolios. Save yourself time and energy by learning what not to do in pursuing your dream job.

AD Breakout I
Executing A Successful Search Process
Glenn Sugiyama
Hiring the right coach is part art, part science. How do you ensure your athletics program is identifying the right candidates for their head coaching vacancies in order to maximize the chances of hiring a highly qualified candidate that is also an excellent fit for the institution?

General Session II
Networking Lunch

Coach Breakout II
Navigating The Search Process
Daniel Parker
How do you best position yourself to land your first job as a Division I head coach while also ensuring alignment with your long term professional and personal goals?

AD Breakout II
Creating The Department Culture Your CEO Expects
Brian Curtis
From student-athlete welfare to compliance; community outreach to championships, understand the dynamics at play and priorities from Presidents and Chancellors and how you can best position yourself and your department.

Coach Breakout III
Why Did I Get Into Coaching In The First Place?
Leonard Moore
Many coaches enter the profession with the honest intention of using basketball to impact the lives of young men. However, over time they become more focused on recruiting and winning, and they put very little energy into helping the young men on their team excel off the basketball court. This workshop will help assistant coaches understand the pivotal roles they play in the lives of young men and how they cannot measure their success simply by a won-loss record.

AD Breakout III
Creating Alignment Within Your Athletics Program
Joshua Gordon
Everyone understands the importance of creating a winning culture but the blueprint for how to accomplish this is not often well understood or executed. This session will focus specifically on the importance of alignment in critical coach hiring decisions – ensuring that each decision is part of a larger cultural framework toward consistent success.

Coach Breakout IV
Creating Alignment Within Your Team
Joshua Gordon
Creating alignment between individual student-athlete and the team can be a challenging part of creating a sustainable, winning culture. This process begins with recruitment and carries into the development of Individual Athlete Plans (IAPs) to ensure that motivators are understood and behaviors support the goals at hand. This session will provide prescriptive tools to help coaches implement the culture they desire year after year.

AD Breakout IV
How To Manage A Diverse Workforce
Leonard Moore
At many colleges and universities the athletic department is the most racially diverse environment on the campus. When you consider the over-representation of African American student-athletes in Division I sports it is important that athletic directors understand this dynamic. Recent events have ushered in an period of racial hostility not seen since the turbulent 1960s, and athletic directors must be proactive, aggressive, and courageous, in creating a climate where black athletes, coaches, and administrators feel valued both on and off the field.

Evening
AT&T NABC Guardians of the Game Awards Show And Dinner
Monday, April 2
Coach Breakout V
What I Wish I Knew
Kelly Hartley Hutton with Damon Stoudamire, Martin Ingelsby, Anthony Stewart
AD Breakout V
Hiring Best Practices
Tim Hall with Ed McLaughlin, Bill McGillis, Sean Frazier
Coach Breakout VI
A Path Towards Long Term Success
Milton Lee with Chris Holtmann, Will Brown, Scott Drew
AD Breakout VI
Creative Coach Retention Strategies
Bennett Speyer

General Session III
Speed Dating

General Session IV
Building and Sustaining A Culture of Excellence
Brett Ledbetter with R.C. Buford
Frequently Asked Questions
1. What administrators are eligible to attend the Consortium?
The consortium is open to all current Division I athletic directors on a first-come, first serve basis. To insure maximum benefit and attentiveness for all attendees, the Consortium anticipates approximately 25 spots every year to be available for participating athletics directors.
2. What coaches are eligible to attend the Consortium?
The consortium is invitation only for coaches. All current Division I men's basketball assistants are eligible, and a limited number of invitations for head coaches at non-Division I institutions will be extended. Coaches must be members of the NABC to be considered. In future years, the Consortium will require coaches interested in participating to complete several pre-qualifying PDS courses and clinics through the NABC to be eligible. The consortium estimates approximately 25 coaches to be invited yearly.
3. How do coaches receive an invite to the Consortium?
The Consortium's board of directors will work to identify and invite qualified participants who are likely to become head coaches on the Division I level within the next 2-3 years. Additionally, the Consortium has committed to ensuring that at least one-third of all coaches participating identify as ethnic minorities.
4. Does my university's apparel affiliation affect my eligibility to participate?
No, a university's affiliation with any apparel or footwear brand has no bearing on an administrator or coach's eligibility to participate in the Consortium.
5. What happens if I don't receive an invitation?
The Consortium aims to create as many opportunities for coaches to participate as possible, and thus plans to invite a largely new set of participants every year.
6. Is there a cost to attend?
Outside travel and lodging, there are no direct costs associated with attending the Consortium for participating administrators and coaches thanks to the generous support of our partners.
7. If I'm not invited to participate this year, can I still benefit from the Consortium?
Yes. Select Consortium speakers will also present during Professional Development Series clinics at the NABC Convention. PDS Clinics are accessible to all NABC Convention registrants.