AthleticDirectorU and Athlete Viewpoint surveyed thousands of Division I college athletics administrators across the nation in the spring of 2022 for their views on professional burnout, exhaustion and disengagement using the publicly available Oldenburg Burnout Inventory. The college athletics industry has long been marked by work in excess of 40 hours per week, including duties and responsibilities that stretch well into the evening with games and competitions, along with significant travel demands for some roles. In many cases, workload is well-aligned for administrators who embrace their job as a lifestyle. However, the pandemic further stretched administrators at all levels of responsibility, in some cases due to headcount reductions, upside-down balance sheets, as well as the overall challenges of remote or arms-length operations for health and safety reasons.
As the pandemic has subsided the administrative transaction wire has been full of employees exiting the industry for opportunities in the private sector. Further, the identification and recruitment of quality talent has become much more difficult across the entire labor market, and intercollegiate athletics is not immune to the trend.
Over the next two weeks, AthleticDirectorU, Athlete Viewpoint and the D1.ticker family of publications will explore the challenges and opportunities associated with these survey results, which can be viewed in total here.
Here are the overall results for college athletics administrators for burnout (moderate risk), exhaustion (high risk) and disengagement (high risk):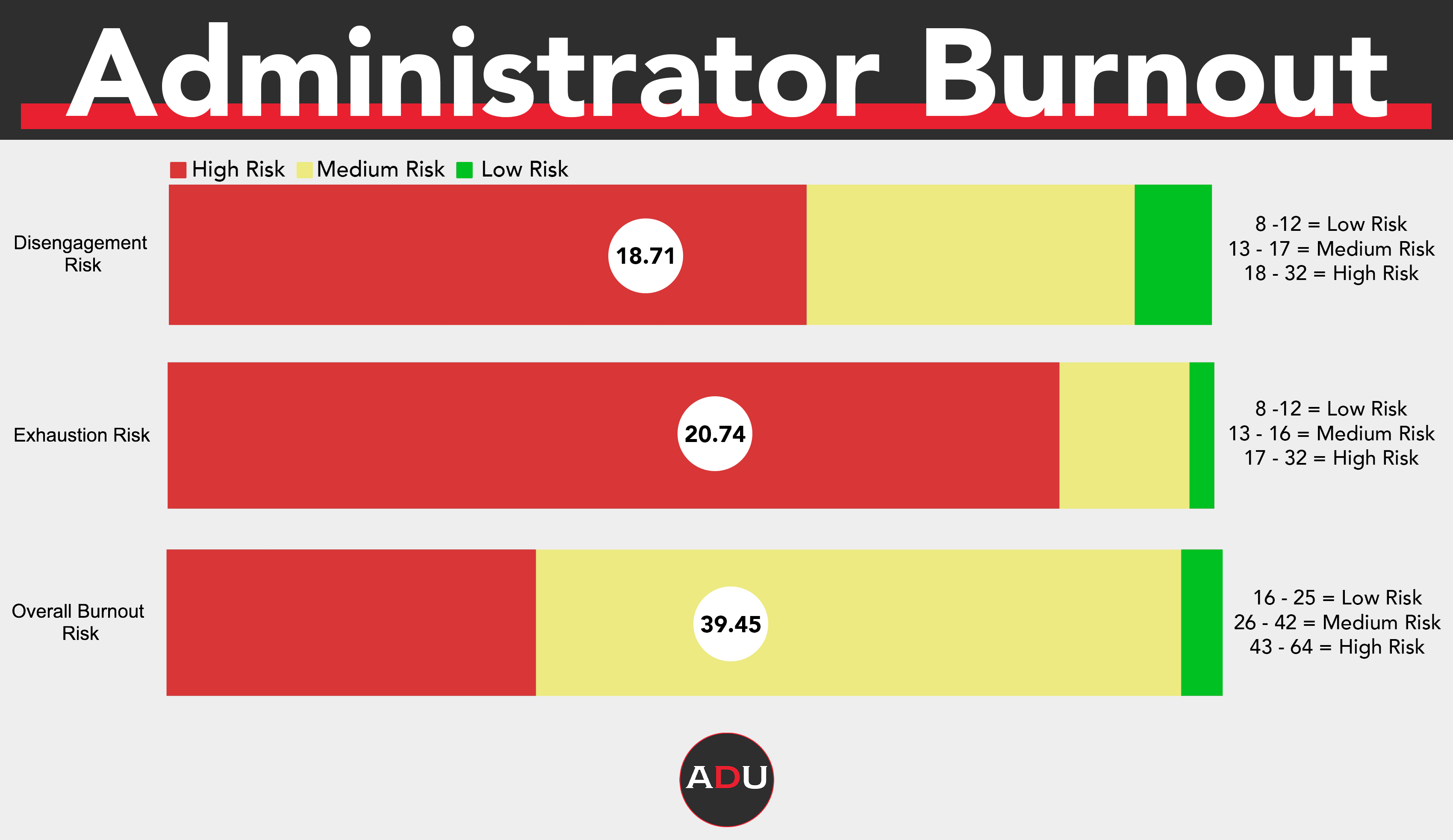 Digging deeper into the levels of risk for administrator disengagement, exhaustion and burnout, administrators show a very high level of exhaustion risk.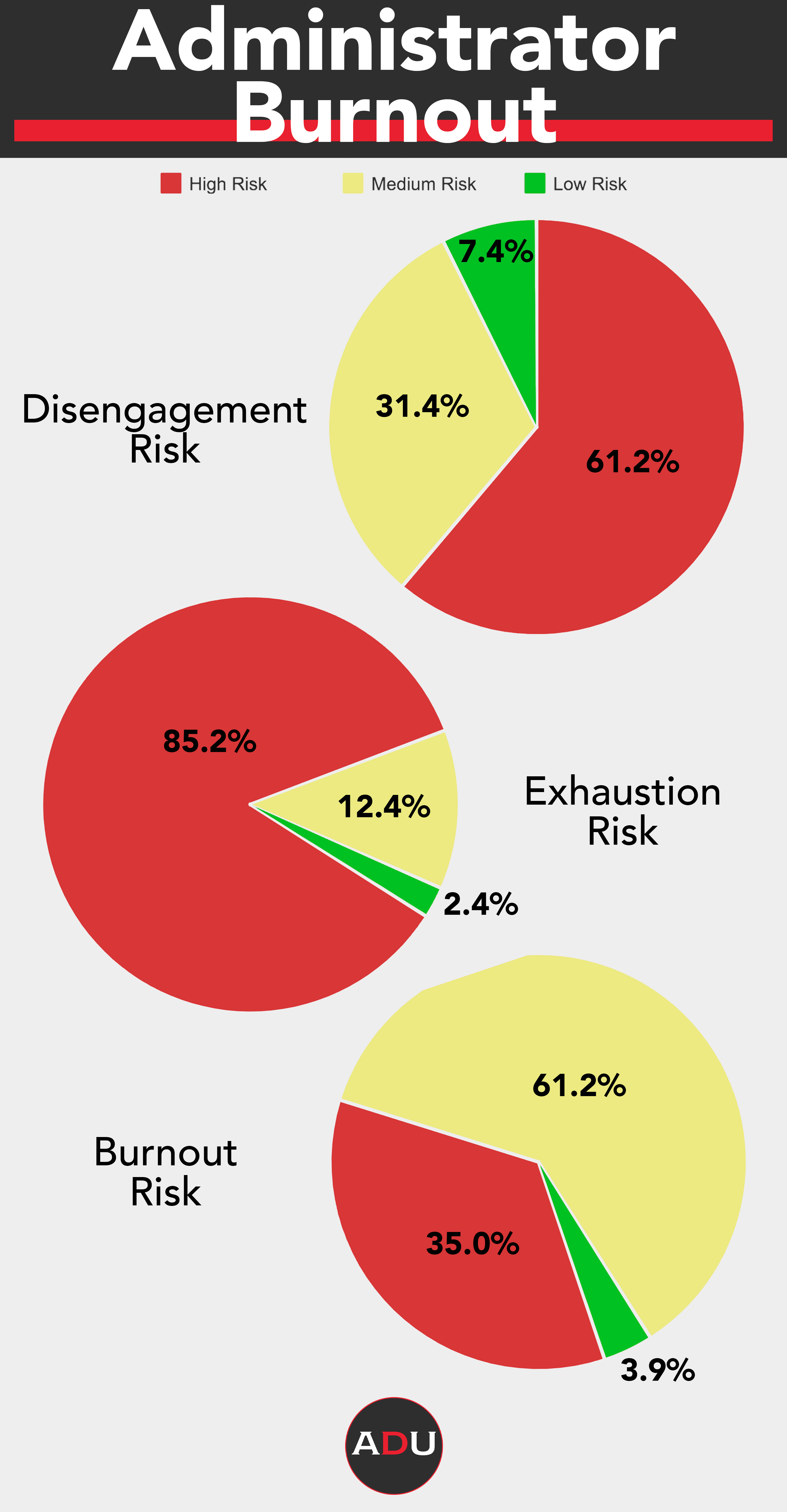 When burnout is analyzed by years of experience, administrators with five to ten years of experience express the highest risk levels of burnout, exhaustion and disengagement, followed closely by administrators with one to four years of experience.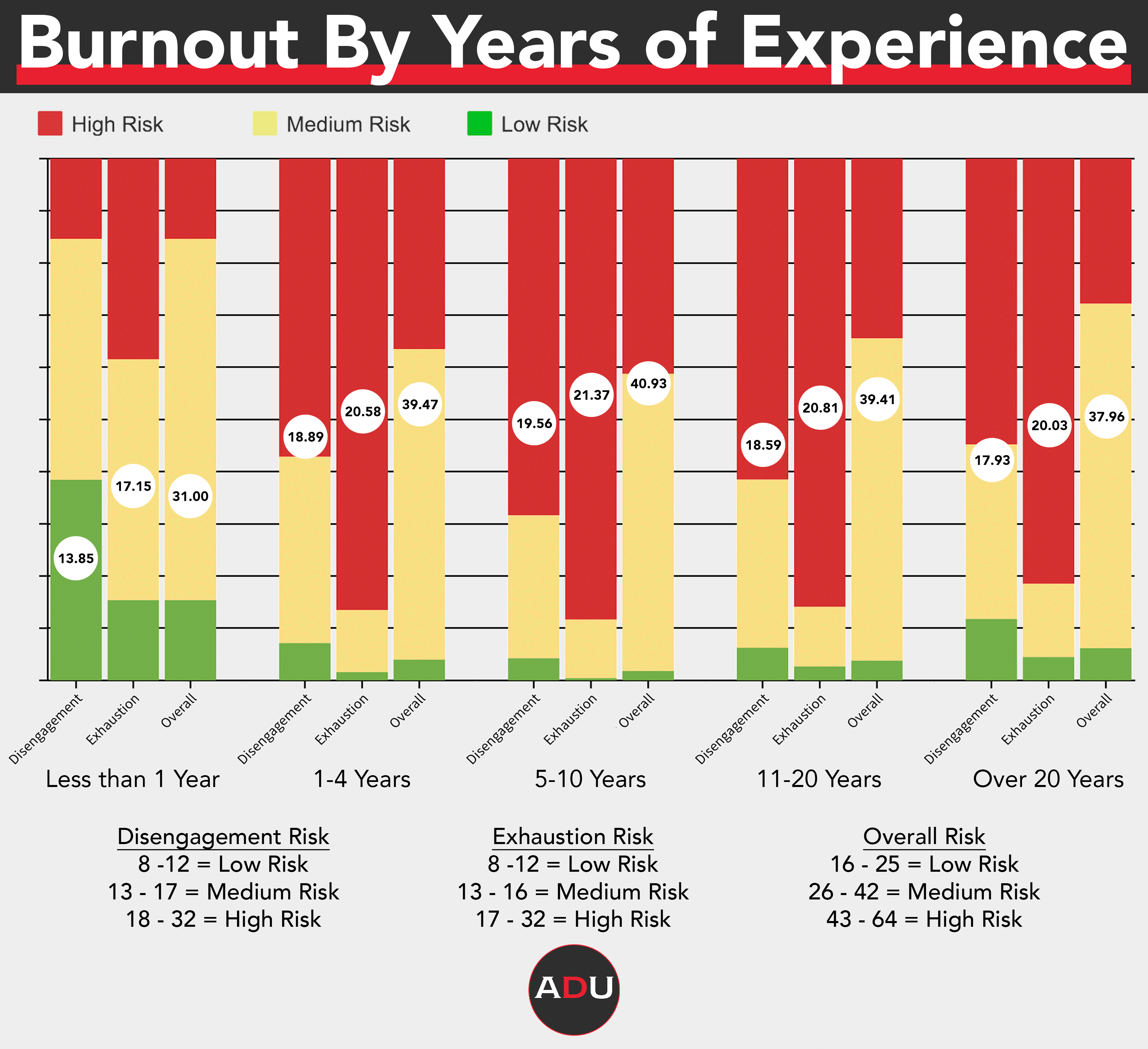 When considering responses by gender, female responses indicate higher levels of risk for exhaustion, disengagement and overall burnout.