As the Cheshire Cat in Lewis Carroll's Alice in Wonderland points out, "if you don't know where you're going, any road will take you there." In college athletics, it's easy to find many programs who are unable to define where they are today, much less where they hope to be tomorrow. Hence the critical importance of drawing a map and developing a strategy on how the organization plans get to whatever destination it has chosen for itself.
AthleticDirectorU is proud partner with Washington State University to present an in-depth look into how the Cougars are implementing just such a strategic plan to ensure the success of their program for many years to come. Part I of the series explores the why and how components of the strategic planning process, and will help equip other departments around the country with a compass they can use to chart their own paths through the ever changing world of college athletics.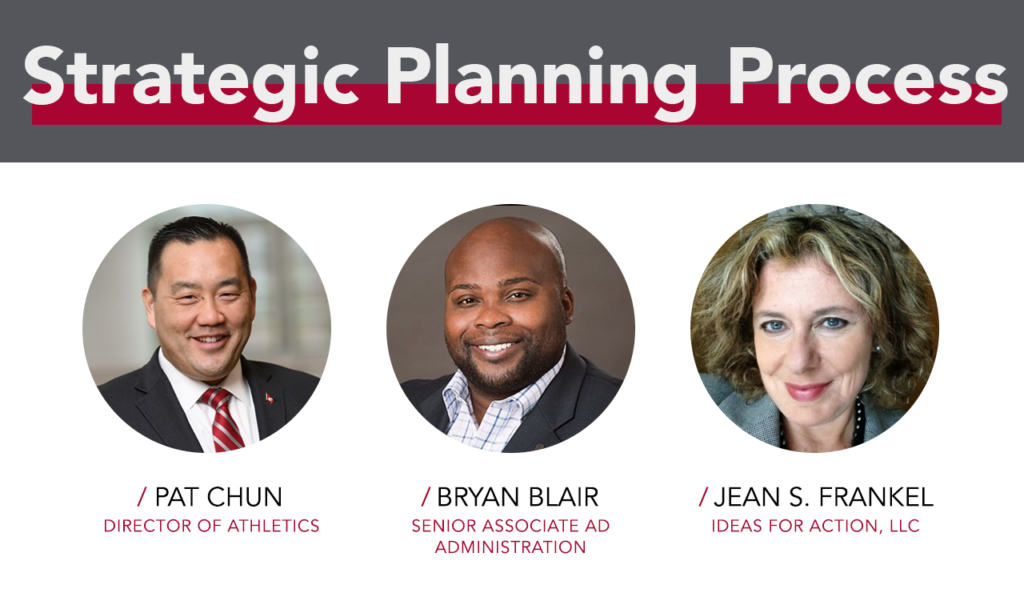 What went into your choice of consultant?
Pat Chun: There were a couple of key steps we made prior to deciding on the direction we would go regarding the use of a consultant. First was asking Bryan Blair to lead our process. Although new to Washington State, Bryan brought a resume filled with diverse experiences as a former student-athlete, experiences at universities of different size, scope and reach and a law degree. Bryan was charged with taking a deep dive into identifying what our needs would look like at WSU. We took a look at a wide variety of consultant options and ultimately the best answer for us was already on our campus.
I first met Jean Frankel, President and CEO of Ideas for Action LLC, at the 2013 Final Four in Atlanta. We happened to be sitting at the same table during a meeting with NCAA President Mark Emmert. Jean was consulting for the NCAA as it was working towards the governance model of giving autonomy to the Power 5 conferences. A short time after our meeting, Jean visited the campus at the institution I was working at during that time, and spent time with our coaches and staff to learn more about their needs as it related to our student-athletes. You were immediately impressed with Jean's communication style and willingness to go the extra mile to learn about a broad cross section of institutions that make up the NCAA.
Fast forward to 2018, our university president Kirk Schulz brought Jean to Washington State University to assist the institution in designing a strategic plan for our entire university system. In a meeting with Jean, I mentioned our need to create a strategic plan for athletics. We talked about how it needed to compliment the mission of the institution and the need for a more collaborative environment with athletics and university system. Bryan and I quickly agreed and Jean became an easy decision. Her background with college athletics, higher education and her understanding of Washington State University almost ensured a level of depth and quality in our process and design of our plan.
Bryan Blair:  When Pat first approached me about leading our strategic planning process, the choice on consultant vs. no consultant was one of the first decisions. I've been involved in strategic planning at two other institutions and I believe this choice is very specific to each athletic department. As we began our process at WSU, it was important to be honest with ourselves about the state of the department, what type of process we wanted and our expertise in leading a strategic plan. A strategic plan developed by several senior staff members requires a far different process than an all-encompassing, collaborative approach. Ultimately, we determined there was great value in having an expert assist in facilitating dialogue and ensuring we would undergo the collaborative process we preferred, and WSU needed.
There are a number of options when choosing a consultant, from groups that work largely with Fortune 500 businesses to companies who offer strategic planning amongst other services, namely executive search. Again, this decision was very specific to WSU and our campus. We were asked to conduct our strategic planning process along with other WSU campuses, colleges and units. Last Fall, Jean was retained by Washington State University to assist system wide in many of these planning efforts. Jean has a great background working with higher education leaders and has also worked with the NCAA on governance and strategic planning. Although we interviewed several groups, we ultimately chose Jean because of her ability to ensure that our plan was in line with the other WSU plans, her availability for face-to-face interactions given her frequent on-campus presence, and frankly, because of the fact that she came to us with zero increased costs, as this project would be covered under her existing WSU services contract.
What is your specific role in the Strategic Planning process? How do you succeed?
Chun: The most important role I have regarding the design of our strategic plan is to set the fundamental foundation: mission, vision and values of our athletics program and to ensure alignment with the institution. The mission, vision and values will unite our athletics program with a purpose. Shared mission, vision and values will create the culture of excellence we seek and the plan will provide a roadmap to sustainability. We exist to compliment the academic mission of the institution. Alignment is critical to ensure long term success.
Blair: I serve as the chair of our strategic planning committee. I view my role as ensuring that we follow a thorough, engaging process, and that we use all feedback to develop a final plan. My tasks include selecting a consultant, forming a strategic planning committee, collecting survey responses, hosting focus groups and ultimately carrying out the implementation, roll out and updating of our final plan. It is not my responsibility to write the plan, but rather to synthesize the feedback gained over 6+ months into a single document. Our collaborative approach was meant to gain input from a wide range of stakeholders, with the hope that we would end up with a plan that would serve all Cougs across our University system. We have been very intentional on who is involved in what discussions and creating cross-departmental collaboration whenever possible.
Jean Frankel: My role in assisting WSU Athletics in the development of its strategic plan is primarily as a thought partner. I am not the kind of consultant who follows the "stranger with a briefcase" model. My role is to help my clients design, facilitate and own both the plan and the process. In fact, we started the WSU Athletics process with a plan for planning, or "design session," to determine what the process would look like. This design conversation allowed us as a team to explore fully the options for project design and determine the best use of WSU Athletics staff time as well as my consultant time and energy, given my other commitments to the University.
A key philosophy of my work is to build partnerships with clients in order to maximize both client and consultant expertise, time and resources and in this case, Bryan and Bennett have truly become co-consultants with me as we have gone through the phases of this process.
What's more important to an athletic department's success, mission statement/core values or the vision statement/"Big Hairy Audacious Goal (BHAG)"?

Chun: None are more important than the other. Mission, core values, vision, BHAG's are all intertwined. In my opinion, the No. 1 reason organizations do not achieve their goals: They Don't Believe in the Vision! Our vision for our department and belief in ourselves creates positive and transformational expectations.
These same expectations fuel our attitudes. Our attitudes will impact our daily habits and our daily habits will ultimately define the culture of our organization. The culture of any organization is tested almost on a daily basis but we will continue to strive for sustained excellence. Some tests are tougher than others and our core values will guide us to the best solutions. We have to work diligently to remain aligned in our mission, core values and vision. BHAG's are important because they force us to be uncomfortable and stretch further than we may think we want. Growth comes from how we respond from those moments of discomfort! And our plan is supposed to stimulate continuous growth for our entire athletics program.
Blair: I believe the mission statement and core values have to come before you decide on a vision for any organization. The mission statement and core values serve as a foundation for the athletic department and should be written in a way that they are applicable to the organization into perpetuity. Having a strong mission statement and core values may not ensure "success", but it is, in my opinion, incredibly hard for any organization, team or unit to function appropriately without them. The vision statement or BHAG is the guiding star for a specified period, normally 5-10 years. This statement is vital to capture momentum and/or inspire change.
One of the most difficult aspects of defining mission/vision/values for an athletic department is ensuring that they are memorable and actionable. So often you read mission statements that turn into paragraphs that no one in the organization can remember or articulate. Our department aspires to have a mission and vision statement/BHAG that our entire staff understands and is inspired to achieve. In addition, our core values have to be consistently reinforced, and even woven into our regular tasks, such as meeting agendas, employee hiring profiles and annual evaluations. And they have to speak to all of our cross-campus partners, alumni and supporters – Cougs everywhere.
Frankel: They are all equally important. In my consulting work, I have found over time that most organizations benefit from a strategic long-range plan that is based on the balance between what doesn't change – the timeless principles of the organization's core purpose and core values, and the vision that drives change – what the organization seeks to be or become within a future time horizon (typically 10 years), characterized by the articulation of an Envisioned Future – consisting of a big audacious goal and a vivid description – what it will be like to achieve the goal. How will the world be different as a result of what the organization does with this vision? Who will benefit, in what ways? Next, shorter-term outcome- oriented goals, objectives, strategies help to determine the organization's annual operational allocation of discretionary resources (time, people, and money) Good strategic plans are linked to annual planning, budgeting, and evaluation. Also, a periodic environmental scan, with assumptions about the future environment in which the organization will be working toward its vision is also useful.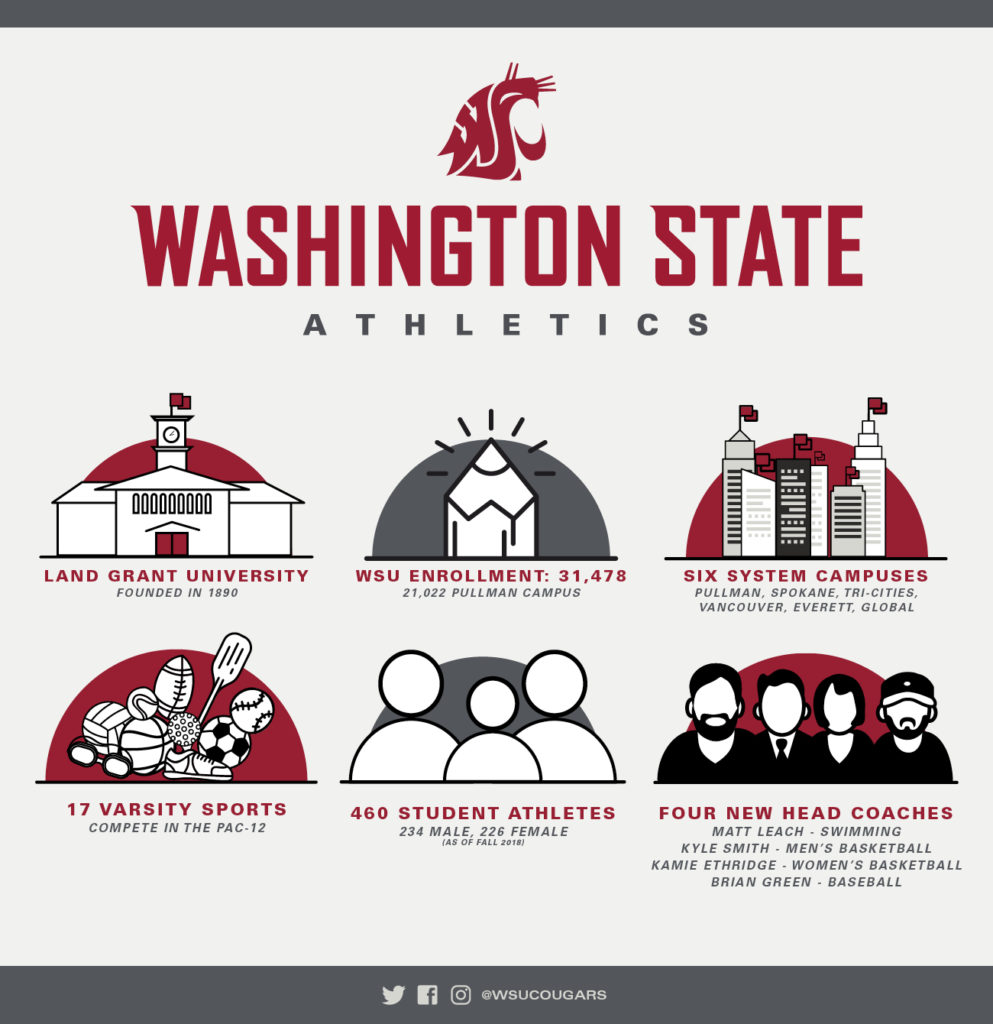 What early success have you experienced during the first half of the strategic planning process?
Chun: It was an early win for athletics to have our campus partners as active participants in the strategic planning process. To have Vice Presidents and Deans give much needed expertise and input has been invaluable. Also the opportunity to repair or build bridges with key campus partners will give our plan a greater opportunity to succeed. The investment our Vice Presidents and Deans have made in our process only adds to an environment of great collaboration with athletics and campus!
Blair: One of the best things we did early on was to ask colleagues for advice. While this may seem commonplace, their advice was invaluable as we attempted to replicate their successes and avoid their adversity. It was very important to lean on colleagues who helped us by committing their time and assistance in a way that showed attention to detail and demonstrated a value for the process. Getting their opinions before we started was vital, as it guided many of our later decisions. One example is how you include campus partners and community members. When, at what stage, how, etc. were all great questions that we had, and we got different feedback from each colleague. We then used the considerations they expressed to find the best solution for WSU Athletics.
Secondly, securing assistance was vital as I balanced the importance of this project with my other responsibilities and work/travel. As such, we had a talented, younger administrator, Bennett Askew, assist me, our consultant and the strategic planning committee throughout the process. Frankly, our process would have been a lot less efficient without his assistance. He has also been able to have a valuable professional development experience and be involved in conversations that he would have otherwise not been privy to. This mutually beneficial relationship came about because he volunteered, but in hindsight, it was vital to our process and something I have urged our subcommittee chairs to employ.
*Click below to hear Pat Chun & Bryan Blair provide insights on developing and implementing the plan*
Questions For College Athletics Practitioners 
How well does your athletics department utilize its people as an asset to help it improve, stay competitive, and strategically meet goals? Are people used efficiently or is talent wasted due to lack of effective strategy?
How well does your department, and it's individual sports programs, strategically differentiate from the competition in terms of the capabilities? How clear is your organization's strategy for this?
What's your vision or Big Hairy Audacious Goal (BHAG) for your own athletics department? 
Is our long-term view reflected in our short-term priorities? Are we pouring effort into initiatives today that have connections with where we expect ourselves and college athletics to be in the future?
If you were a subcommittee chair, what objectives would you make sure were included under these possible goal areas? 

Improved Athletic Performance

Holistic Student-Athlete Experience 

Campus/Community/Athletics Collaboration

Athletics department culture & diversity/inclusion

Increased revenue/financial support

Improve staff & resource efficiency
 

What strategies would you employ to capitalize on your athletic department's current momentum and leadership alignment?